How changes to RPI could impact family law
Upon divorce or the dissolution of civil partnerships, a court can make wide ranging financial orders, including those for periodical payments.  The amount will be set at the time of the order but there is the possibility that the figure will decrease if it is not reviewed.  As such, provisions for automatic annual variation are often included, the variation has usually been linked to the increase in the Retail Prices Index (RPI).
The Retail Price Index (RPI) will be replaced by the Consumer Prices Index including Housing costs (CPIH) on 1 April 2021, in the final stage since Ofgem since it commenced consultations in March 2018.
RPI has long been regarded by the ONS as a "very poor measure of general inflation" and its use has been discouraged. This is because the evidence suggests that RPI overstates inflation, which is evident from the differing assumed inflation rates of CPIH in the Final Determination at 2.02%, and RPI which is assumed at 2.85%.
CPIH is the most comprehensive measure of price change in the UK's economy and has been the ONS' lead measure of consumer price inflation since 2017. The CPIH builds on the Consumer Prices Index (CPI) by including Council Tax, and the owner's occupier's housing costs, which is a measurement of the costs associated with maintaining, living in, and owning a home.
The change from RPI to CPIH could affect financial orders, particularly for periodical payments, which often use RPI as an indicator of inflation in relation to the adjustment of maintenance over time.
If you believe this may affect you, or have any questions about what this change could mean for you, please contact Carol Ellinas, Lucy Hoare or Andrew Miles from our family department who will be happy to assist.
Employment Update – 18th February 2021
Employment Law Briefing
COVID-19 – What Employers need to know in 2021;
Update ahead of the next Government announcement on 22 February
On 22 February 2021, Boris Johnson intends to reveal the Government's roadmap for COVID-19 and the relaxation of the current lockdown and related restrictions. Ahead of this announcement, we thought it would be helpful to summarise the current status of employment-related COVID-19 regulations, including the extended furlough scheme and the current position for office-based working, much of which we do not anticipate changing significantly in the short term.
1. Extended Furlough Scheme – Key Points
The Coronavirus Job Retention Scheme ("CJRS") was extended to cover the period from 1 November 2020 until 30 April 2021.
To be eligible, an employee must have been on the employer's PAYE payroll on 30 October 2020. The employee does not need to have been previously furloughed.
| | | |
| --- | --- | --- |
|   | Government Contribution until 30 April 2021 | Employer Contribution until 30 April 2021 |
| Employer NICs and pension contributions | None. | Employer responsible for entire contribution. |
| Employees' salaries | 80% of employees' salaries up to a limit of £2,500. | No compulsory contribution. The employer can choose to top up salary above 80%. |
The Government confirmed that they will continue to contribute 80% towards wages until 30 April 2021, rather than revisiting the scheme in January 2021 as originally planned.
Flexible furlough is still an option, meaning that employees can work part-time and receive a furlough payment for their unworked hours. In either case, employers will need an employee's agreement to enter into furlough arrangements. Flexible furlough has continued to be a popular measure amongst businesses facing a reduced short-term workload where capacity is expected to increase as the COVID-19 restrictions ease.
With effect from 1 December 2020, employers can no longer claim financial support for any period that an employee spends on a notice period. In other words, if an employee is given notice to terminate their employment whilst on furlough, the employer will become liable for 100% of that employee's salary and benefits until the employment ends.
Employers should also note that HMRC has published a list of all employers who made furlough claims during December 2020. A full list of those employers can be found at:
https://assets.publishing.service.gov.uk/government/uploads/system/uploads/attachment_data/file/956979/Employer_claim_data_-_December_2020.csv.
2. Deadlines for furlough claims have been shortened
 Although the process for claiming furlough reimbursement is the same, the claim window has been shortened. However, claims may now be amended until the end of the following month.
| | |
| --- | --- |
| Claim for furlough days in: | Claim must be submitted by: |
|  January 2021 |  15 February 2021 |
|  February 2021 |  15 March 2021 |
|  March 2021 |  14 April 2021 |
|  April 2021 |  14 May 2021 |
3. Job Support Scheme and Job Retention Bonus postponed
The Job Retention Bonus has been postponed until an unspecified "appropriate time". It was due to be paid in February 2021 to employers who brought back previously furloughed employees to full time employment.  The Job Support Scheme, which was intended to replace the CJRS, has also been postponed indefinitely.
4. Furlough Leave as an option for struggling parents
The Government has clarified that employers are permitted to furlough employees if they are unable to work, whether from home or otherwise, because they have caring responsibilities resulting from COVID-19. This includes looking after children who are at home due to school closures, as well as caring for vulnerable individuals. The ultimate decision to furlough an employee rests with the employer.
5. Current position on working from home for office workers
As most will appreciate, on 4 January 2021 the UK went into Lockdown 3.0 and the Government asked the public again to stay at home in order to stop the spread of the virus. The Guidance remains that the ability to "go to work" is restricted to those positions where an employee cannot reasonably work from home.  In practice, we suggest that anyone who has worked remotely full time for any part of the last year is highly unlikely to meet this criterion.
The other exception to the work from home rule is for workers within the following sectors: critical national infrastructure, construction, manufacturing, childcare or education or essential public services. Where individuals provide services in other people's homes, e.g. nannies, cleaners or tradespeople, they are able to continue to do so but should maintain social distancing and wear face coverings where possible.
As before, the Guidance requires employers and employees to discuss their working arrangements, and employers should take every possible step to facilitate their employees working from home, including providing suitable IT and equipment to enable remote working.
6. Government announcement on 22 February
Next week the Prime Minister has stated that he intends to set out his roadmap for recovery now that the vaccination process is well underway.
We will provide a further briefing in response to the announcement.
Please contact our Employment Lawyers, John Reid, Nicola Tager or Charlotte Adams for further information or advice.
Email: john.reid@russells.co.uk, nicola.tager@russells.co.uk and charlotte.adams@russells.co.uk
Celeste – Golden Globe Nomination
Congratulations to Celeste who received a Golden Globe nomination for Best Original Song – Motion Picture with her song "Hear My Voice", which features in the Aaron Sorkin film The Trial Of The Chicago 7.  Celeste and her co-writer Daniel Pemberton are the only UK songwriters nominated in this year's list.
Further info here: https://www.withguitars.com/281268-2/
Celeste – Number One Debut Album
Russells would like to congratulate Celeste whose debut album "Not Your Muse" has gone to number one.  She has become the first female artist to top the chart with their debut album since 2015.
Photo and further info: https://www.billboard.com/articles/news/9522929/celeste-uk-no-1-not-your-muse/
You Me At Six- Suckapunch
Russells would like to congratulate You Me At Six on their new album "Suckapunch" going to number one on the Official Albums Chart.
Further info: https://www.officialcharts.com/chart-news/you-me-at-six-s-suckapunch-debuts-at-number-1-thank-you-to-everyone-who-wrote-us-off-this-is-for-you__32266/
Pandemic Spurs One In Six To Take Action On Their Will
The pandemic has caused most of us to reflect on the importance of putting provision in place for our loved ones. According to research conducted by Royal London the pandemic has made one in six (15%) think about putting a will in place, yet only two in five adults (41%) actually have a will in place.
I can certainly testify from my personal experience that failing to put a will in place can cause untold problems.
Remember, Remember! the fifth of November" are words indelibly etched on my mind. On that night in 1975 my parents were killed in a road accident just outside Cambridge, leaving my younger brother and me orphaned.
Like many people in their early twenties our parents thought they were invincible and certainly too young to write wills. Their assets were modest and having wills drawn up disposing of their assets and appointing guardians for us would probably never have crossed their minds.
Yet our parents' failure to leave wills – especially on the guardianship front – left behind a tangled mess. Our grandparents on both sides embarked on a lengthy and expensive legal battle all the way to the High Court for what was then called 'custody'. Custody was eventually granted to our maternal grandparents and they were appointed our legal guardians. However, a bitter rift ensued between both sets of grandparents which regrettably took many years to heal.
Our paternal grandparents assumed that our maternal grandparents (as our legal guardians) would have sought damages from the insurance company of the driver who caused our parents' deaths. My brother's and my eighteenth birthdays came and went. Not wanting to seem acquisitive or ungrateful, we chose not to broach the issue of damages with our guardians. Our paternal grandparents suggested that these were probably being held on trust until we both reached 21 and urged us to visit the solicitors who had acted for our guardians. Eventually we did, only to be informed by the solicitor that no claim had been made, and it was now too late to do so. Our grandparents had doubtless been worn down with legal proceedings for custody and concluded it was in the best interests of all to 'get on with life'. Of course we were disappointed but, fortunately, the love, care and attention given to us by our grandparents prevented any resentment.
I hope I have shown from my own experience that refusing to contemplate one's mortality and ignoring the duty to write a will is certainly not cool. It can cause anguish, bitterness, impoverishment, and huge stress – a mess for those left behind.  Many of us seem to think a will can be postponed until we reach the autumn of our lives, when there will be plenty of time to put our affairs in order. However, according to The Office of National Statistics roughly 60% of us die intestate, i.e. without ever having made a will.
In England and Wales we have the legal principle of 'testamentary freedom'. This means that we can leave our money to whomever we please and yet the majority of us choose not to. Instead, most of us will rely on the rules of intestacy where, in effect, the state steps in and writes a will for us. Yet there is widespread ignorance of the intestacy rules which can cause terrible distress.
Too often we rely on the assumption that if one partner in a relationship dies intestate, the survivor gets everything. Let us be clear. The law here has not changed – if you are not married or not in a civil partnership, your partner receives nothing. There is currently no legal recognition of 'common-law' partners in English and Welsh law. Without a valid will the surviving partner would have to appoint solicitors to initiate costly and uncertain legal proceedings under the Inheritance (Provision for Family and Dependants) Act 1975 without any guarantee of success. The surviving partner would have to argue some form of dependency on you – meriting financial support from your estate. Let alone the prohibitive legal expense, this exercise would cause him or her further unnecessary trauma alongside the grief of losing a loved one.
If you die intestate and are married with children, then the surviving partner receives a statutory legacy of £270,000. However, if your estate is worth more than this, your partner effectively forfeits control over the remainder. 50% of this residue goes direct to your children (or is held in trust until they reach the age of 18) with the remaining 50% going to your partner. Would your children be mature enough to handle a substantial amount of money at 18? If your family home is worth more than your spouse's statutory legacy of £270,000 then it may have to be sold to satisfy your children's claims on your estate. This poses particular problems in second marriages where children are sometimes loath to show goodwill towards a step-parent.
The surviving partner of a childless marriage or civil partnership now receives the whole lot. However, if you are in a second or third marriage would you wish your partner to receive the whole estate?
If you are single and have no children, would you really want your estate to pass – per the intestacy rules – to your parents?  Would you want half of your estate to go, say, to a father who walked out on you and your mother as a child and with whom you have had minimum contact since?
Unlike many countries (including Scotland), we do not have forced heirship whereby the law compels us to leave a percentage of our estate to our spouse and children. It is surprising that government intervenes in so many areas of our lives and yet largely allows us freedom in disposing of our estates on death.  The sad truth is that the only person unaffected by the failure to write a valid will is the person who dies. If you really care about those close to you, then for goodness' sake don't postpone making your will!
_____________________________________________
For further information on putting a will in place, or updating your existing will please contact Karl Dembicki or email karl.dembicki@russells.co.uk.
Dan Caplen – JV
Russells would like to congratulate Dan Caplen on his new joint venture label with YMU! The new JV is called Leander Records.
Photo and further details can be found at this link: https://www.musicweek.com/management/read/ymu-launches-joint-venture-label-with-dan-caplen/082441
FAMILY MEDIATION WEEK
As it is Family Mediation Week (18 – 22 January 2021) we at Russells want to raise awareness of the benefits of mediation and how it can help couples manage the process of separation and divorce both productively and collaboratively.
The goal of mediation is to encourage couples to reach an amicable agreement that suits both parties, so that they can avoid the costs of going to court, which can be more expensive that many people realise. By being quicker, cheaper and less confrontational, mediation can secure a good outcome for couples and children.
Family mediation is a process in which an independent, professionally trained mediator helps you work out arrangements for finances and arrangements for children, following separation.
Mediation can also be helpful if arrangements which are already in place need to change, such as when your children get older or a change in financial circumstances.
The mediator can work alongside your solicitor to help you find a solution which works for you both and will explain what needs to happen to make an agreement between you legally binding.  Your solicitor can then take steps to formalise the agreement for you.
We work closely with specialist family and children mediators.  If you think mediation is the right choice for you or if you would like any further advice in respect of divorce or child arrangements  please contact Carol Ellinas, Dario Maggiulli, Lucy Hoare or Andrew Miles at Russells.
BBC Sound of 2021: Berwyn
Russells would like to congratulate Berwyn who has taken third place on the BBC Sound of 2021 list.
Photo and further info here: https://www.bbc.co.uk/news/entertainment-arts-55274241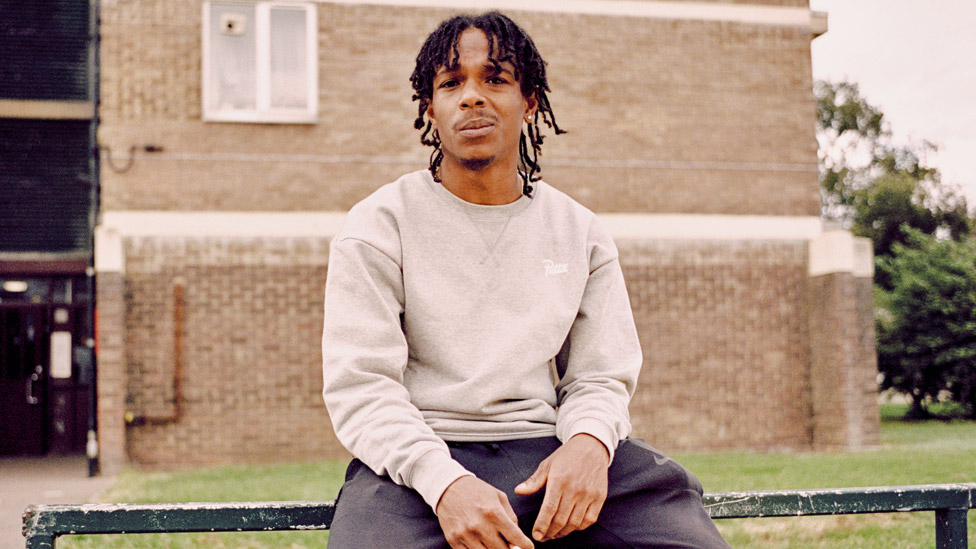 New Years Honours List 2021
Russells would like to congratulate Sheila Hancock and Professor Simon Baron-Cohen on their inclusion in this year's New Years Honours List.
Sheila Hancock has been made a Dame Commander of the British Empire for her services to drama and Professor Simon Baron-Cohen, Director of Cambridge's Autism Research Centre and a Fellow of Trinity College, has been knighted for services to people with autism research and autistic people.